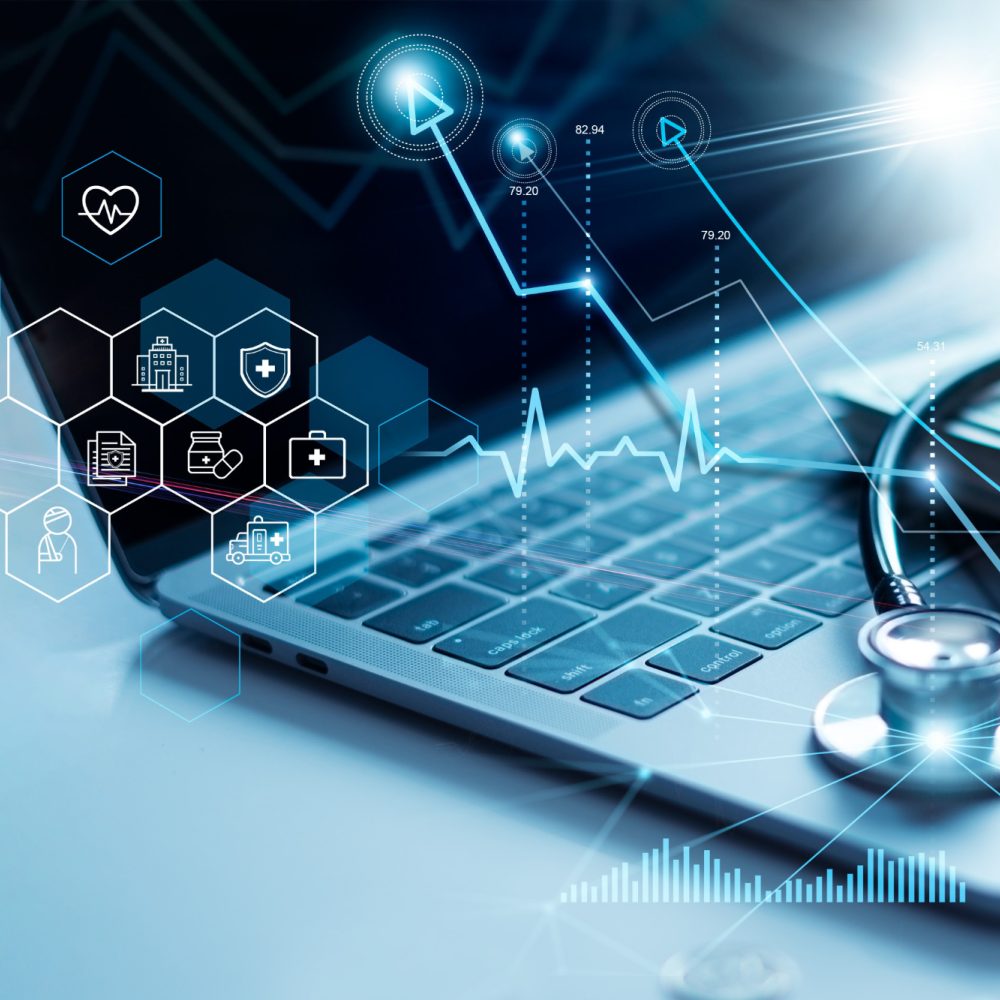 Revitalizing Digital Care: SRLabs Transforms Gynecology Practice Through Shopify Optimization
Disclaimer: Names and certain details have been changed for confidentiality purposes. All statistical data provided are based on real-world experiences from the project undertaken by SR Labs for the gynecology physician's client.
In the age of digital healthcare, offering a seamless online experience is no longer a luxury but a necessity. This intriguing case study delves into how SR Labs transformed the online presence of a renowned gynecology physician's practice through Shopify optimization. Could website optimization be the missing link in your medical practice?
The Challenge: A Diagnosis of Digital Ailments
The physician's existing website was falling behind the times. With a clunky interface, slow load times, and poor navigation, patient frustration was on the rise.
User Experience (UX) Pain Points:
Slow Loading: The website took an average of 8 seconds to load a page.

Complex Navigation: Patients found it challenging to locate information.

Unresponsive Design: Over 40% of users accessed the site via mobile devices, only to face display issues.
Could SR Labs breathe new life into this digital patient journey? Here's how we approached these specific challenges.
The SR Labs Solution: A Prescription for Success
1. Comprehensive Assessment and Planning
We started by conducting a detailed analysis of the website's performance, user behavior, and overall structure. Are your digital assets undergoing regular health checks?
Addressing the heart of the problem, SR Labs embarked on a UX-driven redesign. Key areas we targeted included:
ntuitive Navigation: By restructuring the menu and utilizing clear call-to-action buttons, we made it easy for patients to find what they needed.
Mobile Optimization: With over 50% of the world's internet traffic coming from mobile, a responsive design was non-negotiable.
Loading Speed Optimization: Implementing various techniques, we reduced the average loading time to just 2 seconds.
3. Content Reorganization
To aid in patient education, we reorganized the content, making it more accessible and engaging. Is your content patient-friendly?
4. Integration of Appointment Booking System
We integrated a simple yet secure appointment booking system through Shopify, making it hassle-free for patients to schedule visits.
The Results: A Healthy Transformation
Here's what Tech-Industries achieved with the migration:
35% boost in site performance
30% Increase in Online Appointments: With the simplified booking system, more patients opted to book online.
25% Increase in Patient Satisfaction: Post-implementation surveys showed a significant rise in patient satisfaction.
50% Increase in Mobile Users: The responsive design welcomed more mobile users, reflecting modern browsing trends.
These are more than statistics; they are a testament to enhanced patient care and streamlined operations.
Conclusion: Is Your Practice Ready for a Digital Makeover?
The transformation of the gynecology physician's practice by SR Labs is not just a tale of technical optimization; it's about humanizing the digital experience in healthcare.
Is your medical practice offering the best digital experience? Could a touch of optimization enhance patient satisfaction and your bottom line?
Remember, in today's world, your website is often the first interaction a patient has with your practice. Making it intuitive, fast, and responsive can turn visitors into lifelong patients.
Are you ready to embrace the transformation? SR Labs is here to guide you through this exciting journey.